Experimental version of an Irish Classic: Rutabagas A La Geaghan
[NOTE: This recipe is entirely exper
Peel and cut up 8-10 fresh rutabagas
Boil vigorously 21-25 days or until softened
Soak for 72 hours in 2 gallons of hydrochloric acid Drain and then mash or pulverize into a thick smoldering paste
Add 1/2 cup 2% milk
Add cinnamon, salt and butter to taste
Serve dripping with brown gravy or other sauce to enhance the pungent natural flavor of the rutabagas
[NOTE: Cooking times must be increased 30% at altitudes over 3,000 feet. As a precaution, safety goggles are highly recommended during every phase of preparation.]
Rutaburgers: In the unlikely event of leftovers, mold into thick "rutaburger" patties, bake for 14 hours at 750 degrees in a prewarmed oven and brown on a grill or frying pan. Serve piping hot in a moat of thick gravy.
[Note: Mixed with gray food coloring, mashed rutabaga leftovers also serve as a reliable substitute for mortar in various masonry applications.]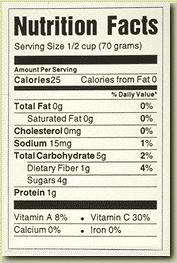 ---
A Finno-Ugrian Classic: Valamo Rutabagas
Marjatta Ripsaluoma of Vaasa, Finland, provides the following recipe with ancient Finno-Ugrian roots [pun not intended]. It is traditionally served during the Christmas holidays:
Ingredients:
750 gram of rutabaga
5-8 cloves of garlic
4 big spoonfuls of oil or butter
1 teaspoonful of salt
2-4 big spoonfuls of honey
1 deciliter of water
Directions:
1. Peel rutabaga and cut in thin slices with a heavy knife. Peel and cut fine garlic cloves.

2. Fry the rutabaga slices until transparent, with the garlic, in two, three portions in oil. Then put the stuff into high-oven dish. Mix in salt, honey and water.
3. Even up the surface and bake in 200 degrees (C) first, without a lid for about 1½ hours. Serve with ham.
[Note: Ms. Ripsaluoma writes that "Valamo is a monastery island on Lake Ladoga, in part what used to belong to Finland before the war. But there is also New Valamo, on the Finnish side, where our friend H. is going to in few days now, to celebrate Christmas."]
["You can pass on the ham," says your editor's daughter, a passionate vegetarian. --Editor]

Horticultural Information on the Rutabaga: More useful background information, with a simple recipe for microwaved rutabagas.


---

Nutritional Information

The busy laboratories of the American Root Farmers Federation (ARFF) have confirmed the findings on the nutritional content of certain root vegetables previously reported in "The Complete Book of Vitamins and Minerals for Health," published by "Prevention" magazine. And once again, the rutabaga triumphs easily over its competitors. The specifics follow:

VITAMIN C [mg. per 1/2-oz. serving]:
18.60 - Rutabaga
06.45 - potato
04.68 - beet
09.05 - turnip


CALCIUM [mg. per 1/2 oz. serving]
36.00 - Rutabaga
27.00 - potato
09.00 - beet
17.15 - turnip

The study also found that the rutabaga is rich in a multitude of trace elements that don't naturally occur among its competitors, including: proactinium, osmium, unilloctium, strontium, dysprosium, antimony, praseodymium, gadolinium and yterrbium. The lanthanide and actinide series are abundantly represented as well.

[DISCLAIMER: ARSI neither warrants nor implies any health benefits arising from the presence of trace elements, actinides or lanthanides in rutabagas.]

---

Marketing the Rutabaga

Despite the strong nutritional findings reported above, the American public remains woefully unaware of the true virtues of the rutabaga. The latest statistics for market share (August, 1997) of the Big Five, reproduced below, remain extremely discouraging:

Other Marketing News

Vexing technical problems
continue to hamper efforts to increase the appeal and marketability of the rutabaga. As every rutabaga recipes suggests, the extreme macromolecular densities and mass of the rutabaga guarantee excessive and impractical cooking times for all but the most dedicated rutabagans. However, ARSI's laboratories have taken an innovative look at the problem, resulting in several potential solutions:

The latter method, while most efficient, consumes vast amounts of electricity and produces catastrophic submolecular degradation [i.e., an explosion] if slight "overcooking" occurs. It thus seems unlikely to produce a short-term solution.